James Busby, director of Ten24, shared some amazing realtime renders of 3D hand scans. Check them out!
The skin detail is amazing. Look at those awesome skin wrinkles, creases, grooves, folds…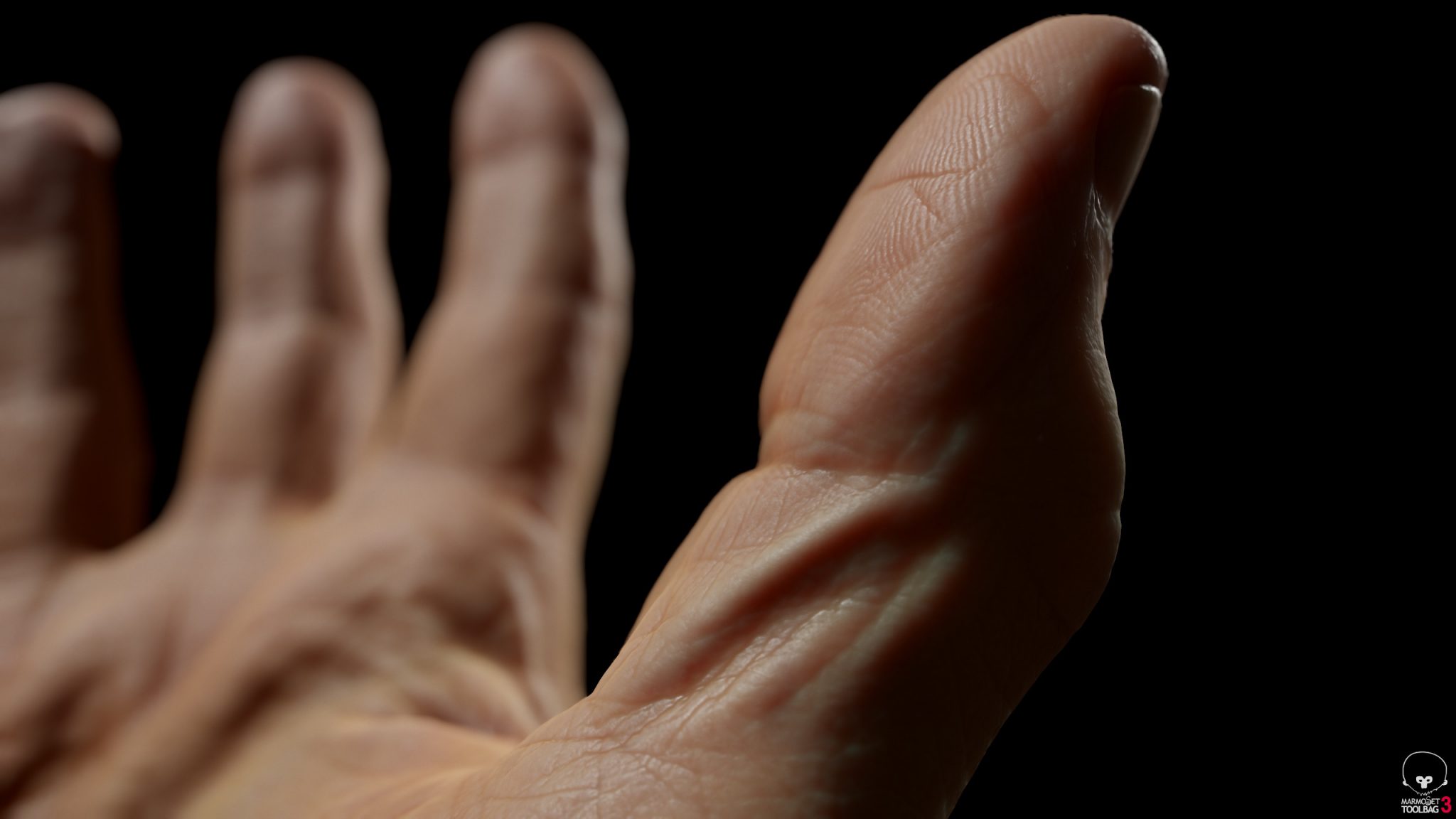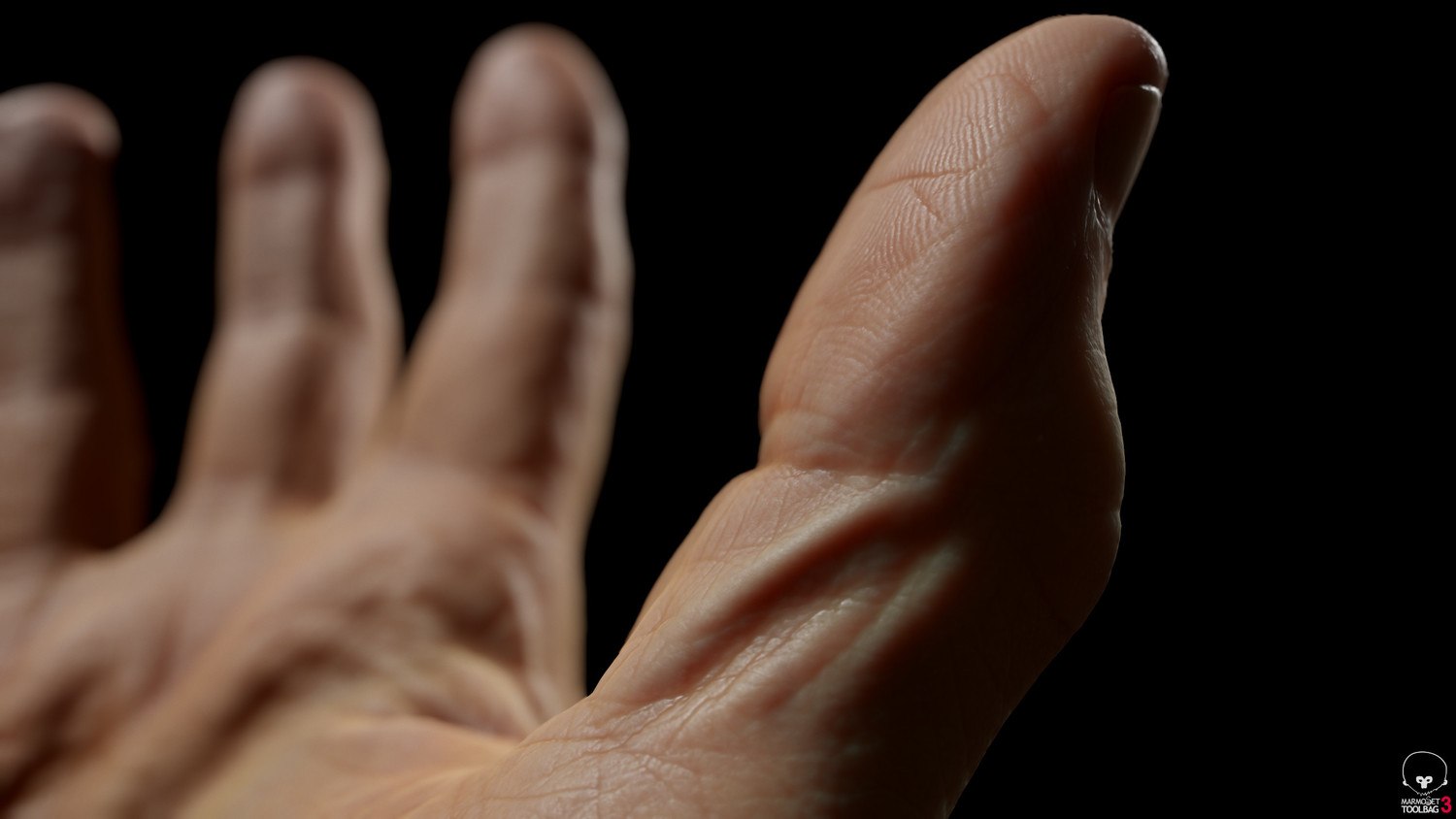 All these realtime hand scans were rendered in Marmoset Toolbag 3.
The model is a Level 4 export from ZBrush. For added realism, James Busby is also using the "Skin Detail shader" by John O. Owsment as well as a set of handmade Micro maps to add detail to the skin.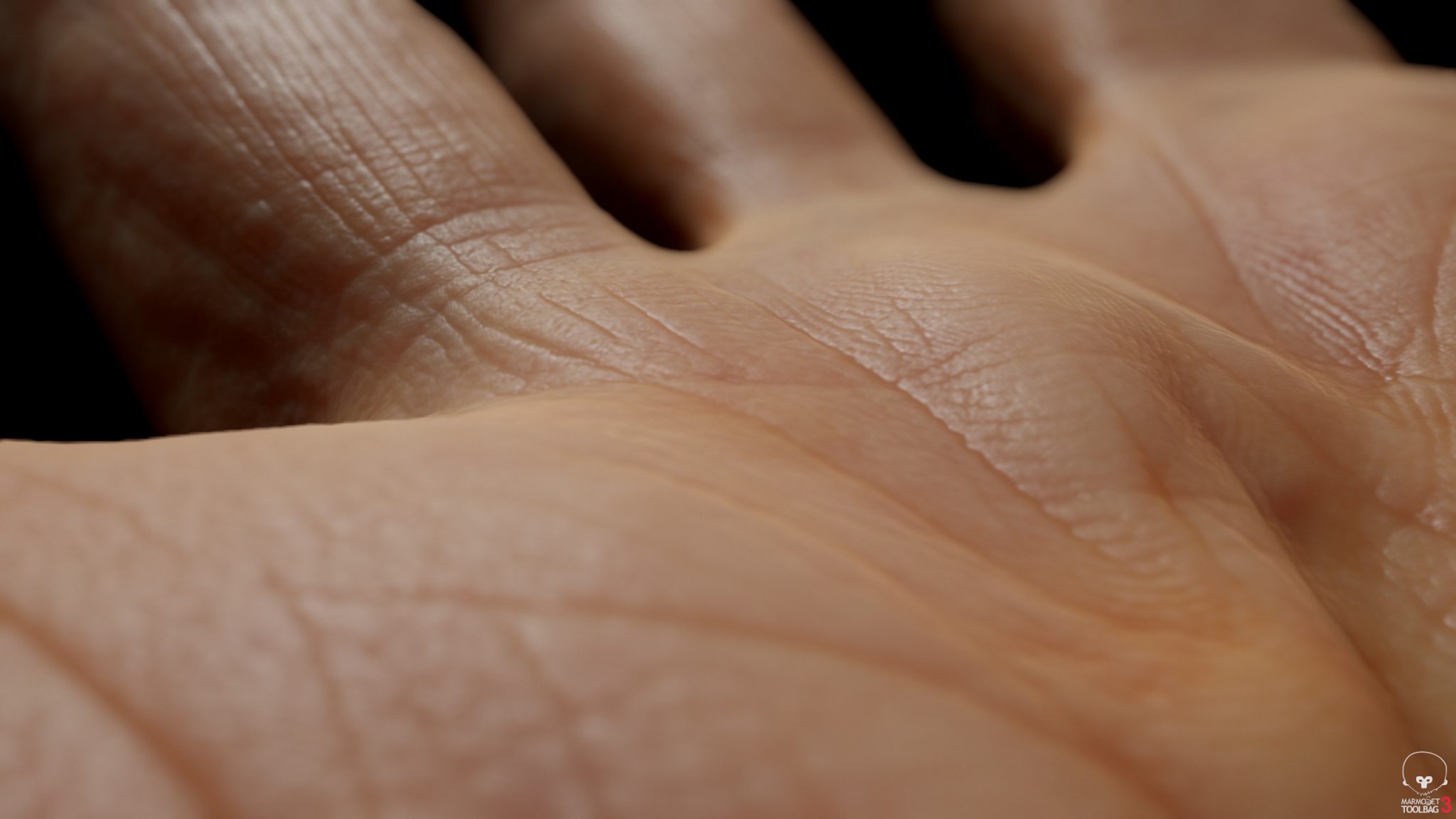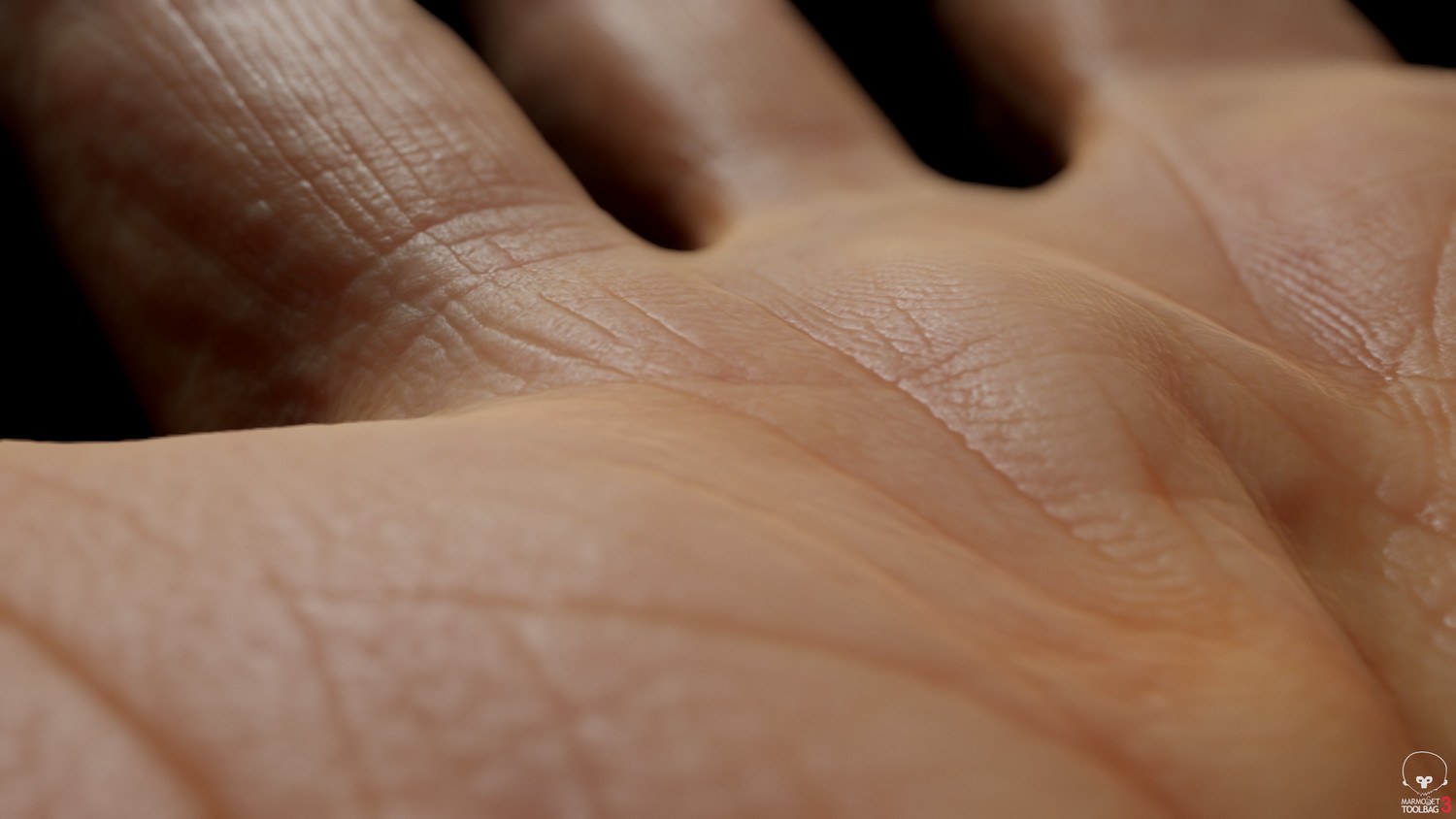 If you need 3D hand scans for your models, you can get these 3D hands here on the 3DScanStore.
These hand scans 3D models were generated with a dedicated 3D scanner setup using 120 cameras.
Thanks to their great level of detail and realism, these hand scans can be used for film, animations, video games and 3D art.
The 3D scanned hands models come as OBJ, ZBrush ZTL format and FBX files.
Included are high-res 16k color texture maps as well as normal maps, displacement maps and specular maps.
These maps make it easy to use the hands in both realtime rendering and offline 3D rendering software.
The 3DScanStore was founded by artists James Busby and Chris Rawlinson.
They don't simply sell noisy raw scan data full of holes and dirt. Instead, each scanned model is cleaned and re-meshed in Zbrush before being sold.