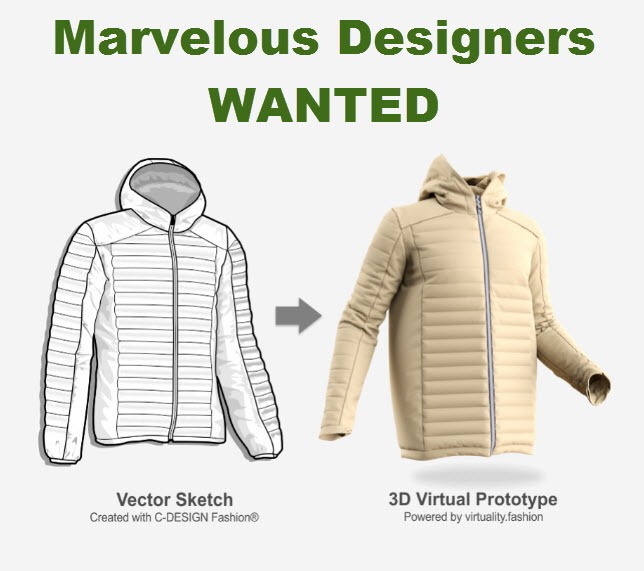 Announcing Marvelous Designer Jobs for our students!
Are you great at creating realistic 3D clothing with Marvelous Designer & ZBrush? Are you detail oriented?
An exciting startup is searching for freelance 3D artists with Marvelous Designer skills for their new virtual fashion designer marketplace, to create realistic believable 3D clothes from 2D sketches.
Virtuality.fashion is a new marketplace where fashion designers upload their 2D fashion clothing design sketches and hire a 3D artist to convert their design into a realistic 3D render.
You'll need to be really good at Marvelous Designer and know how to render well.
Visit Virtuality.fashion for more information and to apply!
If you enjoyed reading this article, then please tell your friends about it. This helps us Elves get the word out, so more fellow artists can benefit! All goes hand in hand - Blessings to you the Elves shall send!  :)