Before starting this video tutorial we suggest you that watch introduction to subtools in ZBrush video tutorial.
As a ZBrush user you most probably know that one model may contain many subtools. For example, if you are creating a game character then you have multiple ZBrush subtools like body mesh, cloths and other accessories. You can append these subtools with each other.
But what if you want to merge multiple subtools, while avoiding the seam problem?
If you want to learn how to merge multiple sub-tools in ZBrush then watch this video tutorial.
Merging Multiple Subtools in Zbrush
In this ZBrush video tutorial Paul Gaboury will teach you how to merge multiple subtools in ZBrush.
This video tutorial is for beginners.
Paul walks you through merging multiple subtools, so that when you add deformation across a seam it won't spread apart.
This video will also show you how to split merged subtools and how to reconstruct subdivision levels.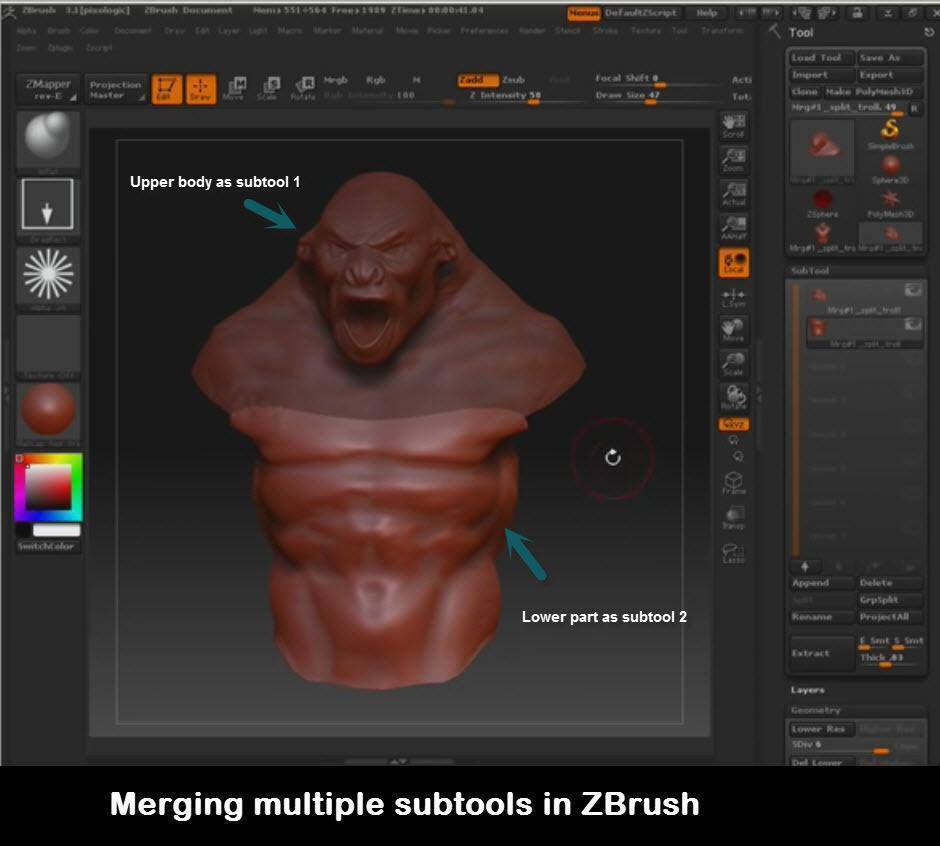 Did This Multiple Subtools Merging in ZBrush Video Help You?
Let us know if you found it useful by leaving a comment below in the form.
If you know of other useful videos or tutorials for ZBrush –  please tell us! 
If you enjoyed reading this article, then please tell your friends about it. This helps us Elves get the word out, so more fellow artists can benefit! All goes hand in hand - Blessings to you the Elves shall send!  :)