Do you need to make seams for your ZBrush clothing? Here's a useful ZBrush tutorial how to create tileable ZBrush cloth seams alpha maps by Matias Molero.
Clothing seams are usually very complicated when working with clothing in ZBrush, because there's very few resources and it requires patience.
In this quick ZBrush clothing seams tutorial you will learn how to create your own seams alpha maps from any image or photograph.
To create the seams alpha Matias will be using the following programs:
ShaderMap (to create the seams displacement map)
Photoshop (to work the alpha map and create a tiling texture)
and ZBrush (to apply the seams onto a 3D clothing model).
(If you don't have ShaderMap, you can use other programs like CrazyBump or other free online 3D map generators.)
Below you will find images showing you the process to create tiling seams alpha textures. Click on an image to enlarge it.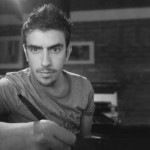 If you enjoyed reading this article, then please tell your friends about it. This helps us Elves get the word out, so more fellow artists can benefit! All goes hand in hand - Blessings to you the Elves shall send!  :)