Don't know how to save projects in Marvelous Designer or autosave your garments?
Or did your Marvelous Designer project crash and you don't know where to find the autosaves?
Here is how to save projects, garments, and how to find and recover autosaves.
How to save your Marvelous Designer project from the File menu:
You can also save the project by using the default keyboard shortcut (Ctrl+S) or a hotkey you set in the User Settings.
To save your work as a project (projects include the garment(s), avatar(s), props, camera angle and custom views, lights, animations, textures, buttons etc.), select "File-Save as-Project" from the menu.
Recovering your Marvelous Designer Project Autosaves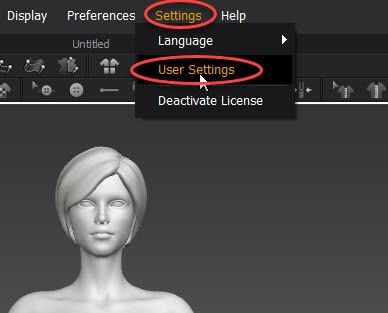 You can find and recover your Marvelous Designer project autosaves from the default autosave folder which is set in your user settings.
To see which folder this is or to change it, go to "Settings-User Settings-Default Files".
Click on the Folder icon to navigate to and select a default folder you want your autosaves saved in.
To reset the path to the MD default autosave folder, click the curved arrow icon next to the folder icon.
You can also choose if to autosave your work as a project or as a garment by changing the Autosave "File Type" in the user settings.
Here in the above example you can see an autosave project file was automatically created and saved in a auto-generated numbered folder in the Autosaves folder (the location of which is set in the User Settings).
We hope this Marvelous Designer quicktip tutorial helps you!
Learning Marvelous Designer? Check out our Marvelous Designer beginner's course and clothes making workshops.
If you enjoyed reading this article, then please tell your friends about it. This helps us Elves get the word out, so more fellow artists can benefit! All goes hand in hand - Blessings to you the Elves shall send!  :)