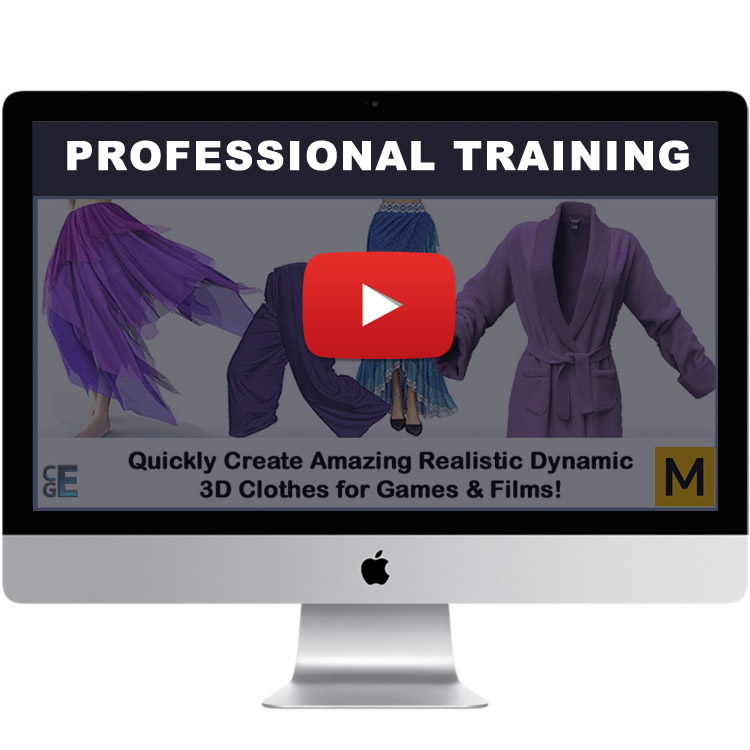 Us little Elves were busy and industrious as ever – we are happy to announce that 60 Marvelous Designer workshops are now available in our CG Elves shop – some for as low as $9 only!
Our Marvelous Designer video tutorials are hailed by the leading artists as the best available training that exists for Marvelous Designer.
Gain Complete Understanding – Be a Marvelous PRO!
If you want to learn Marvelous Designer and be able to fully understand it and be able to create any kind of Marvelous Designer clothes you may need (without being bound to depending upon some pattern creation tool and its limitations, nor needing to find the right pattern for your fantasy clothing item), then our full Marvelous Designer training program is what you need.
Or Learn What You Need as You Need…
However, some of you only want a Marvelous Designer beginners course or other Marvelous Designer video tutorials for specific things, so we now offer Marvelous Designer dress workshops, Marvelous Designer pants workshops, Marvelous Designer shirts and Marvelous hoodies workshops for women and men's sweatshirt hoodies, Marvelous Designer jackets and coats workshops, hats and caps workshops, Marvelous Designer capes and cloaks workshops and many more…
Our Marvelous Designer tutorials are of highest quality video and are available to watch on-demand as often as you wish.
All workshop videos are edited to perfection with excellent sound quality as well – no wasting time for you and no fluff, only pure goodness, so you learn as fast as possible and become a Marvelous Designer PRO in record time.
There's a shop discount available till the end of March – Shop10 is the coupon!
To your success!
Camille, Eileen and the Elves