How to Reverse Sewing Seams in Marvelous Designer
Are your Marvelous Designer seams tangled and your clothes going crazy during simulation?
Did you sew your patterns together in the wrong direction?
If your seams are sewn in the wrong direction, your clothing patterns won't be able to simulate properly.
If you sewed your patterns together in a wrong direction, you can either edit your sewing and reverse the sewing seam line or delete it and redo it.
Usually, simply reversing a twisted Marvelous Designer seam line does the job.
What to do if you already simulated and your clothes got messed up due to the reversed seam lines?
Simply stop the simulation, undo the simulation (Ctrl + Z or click the undo button or click in the history tab) and then fix up your sewing and simulate again.
If for some reason the undo button doesn't help and the clothes are still tangled, select all the tangled clothing pattern pieces (Ctrl + A) and then right-click and either reset 3D arrangement (if you arranged the patterns around the avatar using arrangement points) or reset pattern 2D arrangement (which will return the patterns to the positions you placed them around the avatar using your mouse or gizmo).
Example of a bad seam line: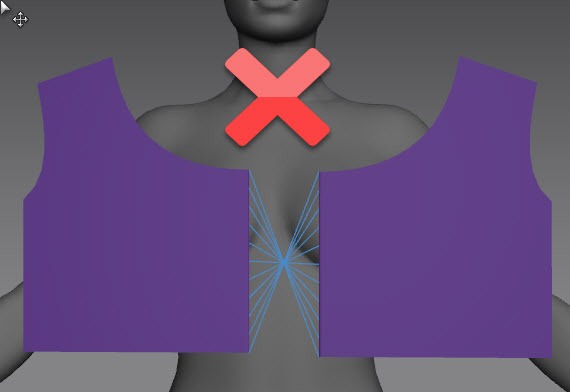 Example of a correct sewing seam line (after reversing it.)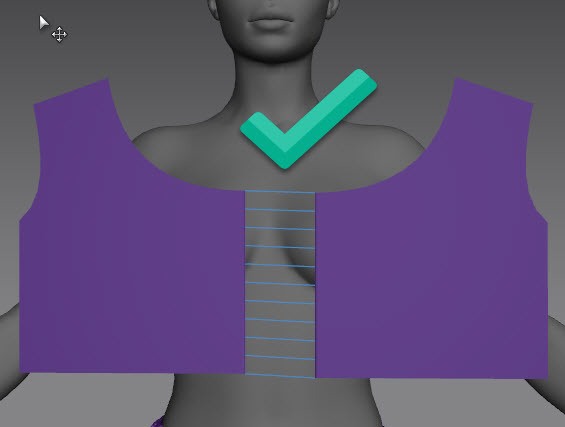 Here's how to reverse sewing seam lines in Marvelous Designer:
Select the "Edit Sewing" tool.
Right-click on the segment line which has the reversed sewing line.
Select "Reverse Sewing" from the menu options.
If the clothing got tangled and messed up during simulation from the wrong seams, you will need to re-simulate the garment or rearrange the problem pattern pieces and then simulate again.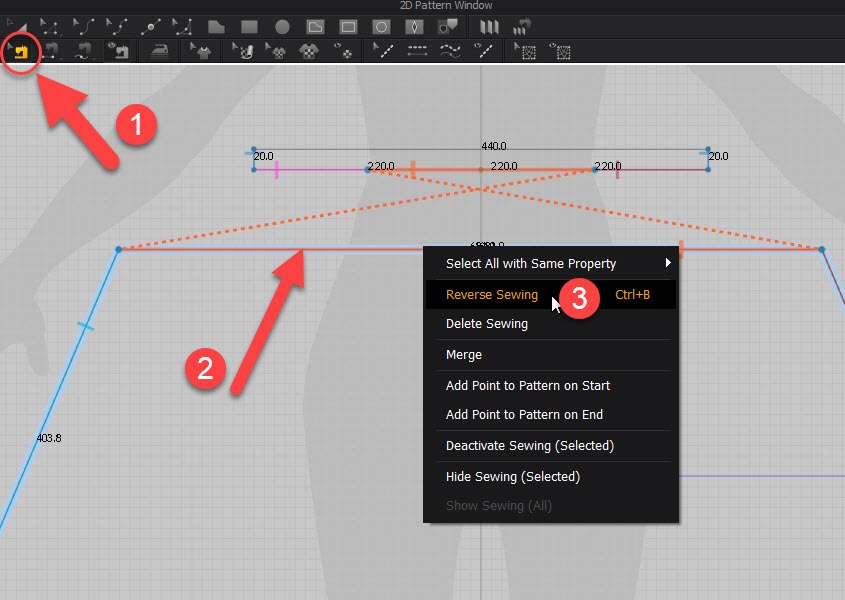 After reversing the seam, here is an example of a correct Marvelous Designer sewing seam line: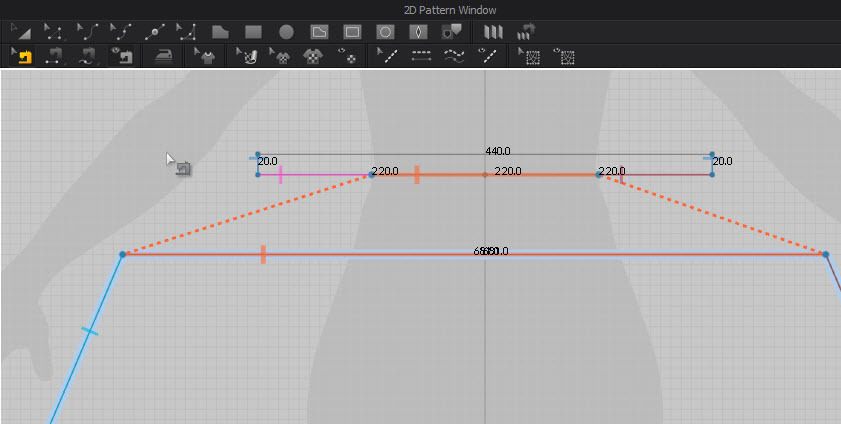 If you enjoyed reading this article, then please tell your friends about it. This helps us Elves get the word out, so more fellow artists can benefit! All goes hand in hand - Blessings to you the Elves shall send!  :)