Did you know you can get FREE online courses from top universities around the world?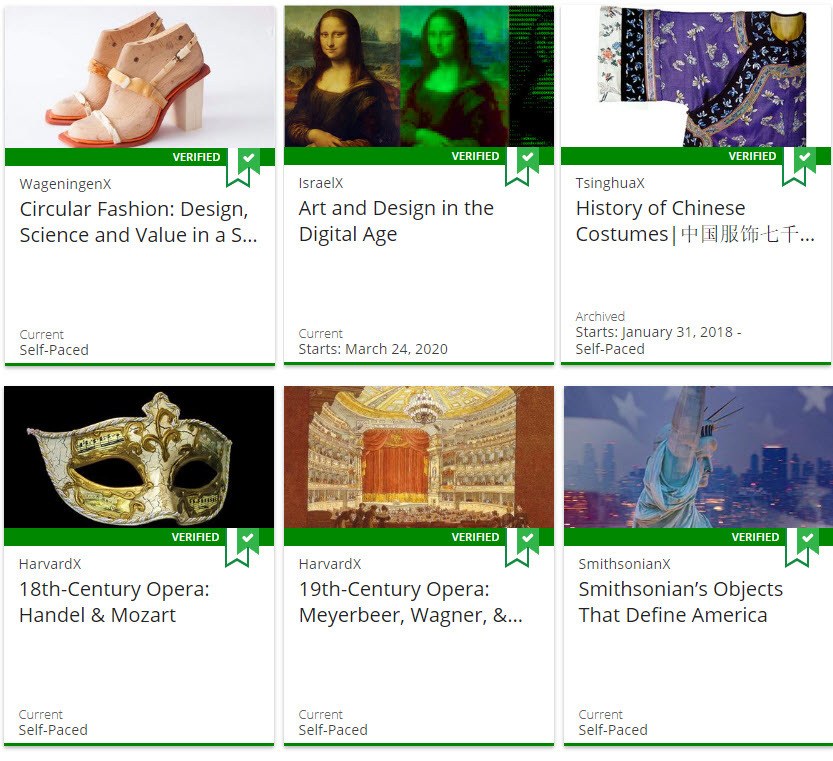 You can study art, fashion, culture, music, costumes, design (and tens of other topics) completely for free at EdX.org.
Most of the EdX courses are pretty short, a few hours per week, for 3-5 weeks only.
They have tons of courses all the time available for free online.
Anyone can enroll, regardless of age or location!
Studying even a short course from a top University is great if you want extra credentials for your bio (or are bored and love discovering new things).
You can study at Berkeley, Harvard, MIT, Curtin Unversity, Boston University, ANU, and many more Universities around the globe!
They have courses in English, as well as ones in Spanish, Italian, Portugues, Chinese, and other languages.

Would you Like a Certificate from a TOP University?
After studying the free course, you can get a Micro-Masters degree or a certificate for as little as $65 ONLY!
Crazy right?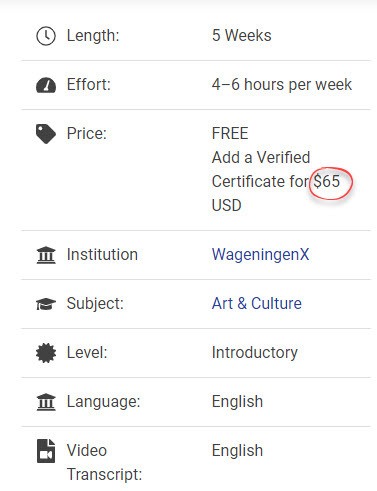 How does Edx work?
All you need to do is register a free account on their website and you can immediately start enrolling in all the courses you want. You can enroll in multiple at the same time if you want, there is no limit on how many courses you can take.