When you as a CG artist need a cloud or a sky full of clouds in your artwork, you have 3 options; (1) search for a Photoshop Cloud brush online or (2) make your own cloud brushes or (3) hand-paint or photo-manipulate clouds into your scene.
Manually painting clouds requires a lot of time and patience as well as skill.
In order to make your own cloud brushes you need to hunt online for good cloud images, preferably of isolated clouds which are not cut off where you need them to be nice and plump.
Shooting Clouds for Your PS Brushes
Alternately, get a decent camera with a good zoom lens and go scouting for clouds to make your Photoshop realistic cloud brushes.
Depending where you live, time of the year and weather conditions your outing may produce great cloud images results, or not.
You might need a cumulonimbus, stratus, rain clouds, puffy white clouds or other type of a cloud which may not be readily available on-demand in your back yard or city park!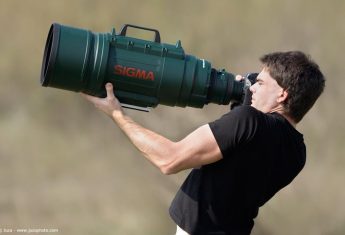 Additionally, you need to travel to an open space where trees and buildings don't get in the way, hiding the clouds.
So this usually leaves us to hunting online for some free cloud brushes. Yup, we've been there, done that!
Trouble is all brushes we could find on websites like DeviantArt and others were grain-dirty, poorly made, had visible edges etc.
Making High Quality Clouds Brushes for Photoshop CS6
Since the cloud brushes didn't come to us- we did as the Prophet and went to the clouds.
We set out on many expedition days to seek and capture real clouds and made a realistic cloud brush set for use in Adobe Photoshop CS6 (or any other version of PS).
Next, we sifted through our many images and once we had our victims lined up, we stripped them and cleaned them. Blow me down and I will tell you, it was a difficult time. Clouds don't like getting clean! And in making them into a brush we gave them the final wash.
But, it was worth it; we are now the proud owners of the best HQ HD Hi-Res Photoshop brushes you can find anywhere, with a variety of cute little sheepish clouds, feathery clouds, storm and rain clouds and anything in between.
Below you can see a mountain before and after we treated it to a variety of clouds & video showing off our Elvish work:
The before and after images above show examples of using our realistic Photoshop cloud brushes to alter a photograph or an artwork.
Watch the video showing some compilations of our realistic Photoshop clouds:
If you liked what you saw and wish to snag some good looking clouds for yourself, you'll be happy to know we are not selfish Elves.
Unfortunately, we can't hope for a local Dominican shoemaker to dress us little elves, so we'll be happy to sell you some awesome white clouds in a brush set.
We have a special 'steal' of a deal going on, with many other goodies in the bundle of PS brushes and stock PNGs', like dynamic Photoshop snowflakes brushes, sky full of snowflakes stamp brushes, PS bird brushes, Photoshop rain brushes, HD smoky fog and mist PNGs (for bottoms of pictures/artwork), Hi-Res Lens Flares Kit (with Sparkles, Stage Lights, Lens Flares & Optical Flares Stock PNGs), spotlight brushes for Photoshop and drop-dead gorgeous Magic Energy Fire rays, rings, swirls & orbs stock PNGs. Check it out!
Enrich Your Artwork - Expand Yourself!
If you enjoyed reading this article, then please tell your friends about it. This helps us Elves get the word out, so more fellow artists can benefit! All goes hand in hand - Blessings to you the Elves shall send!  :)