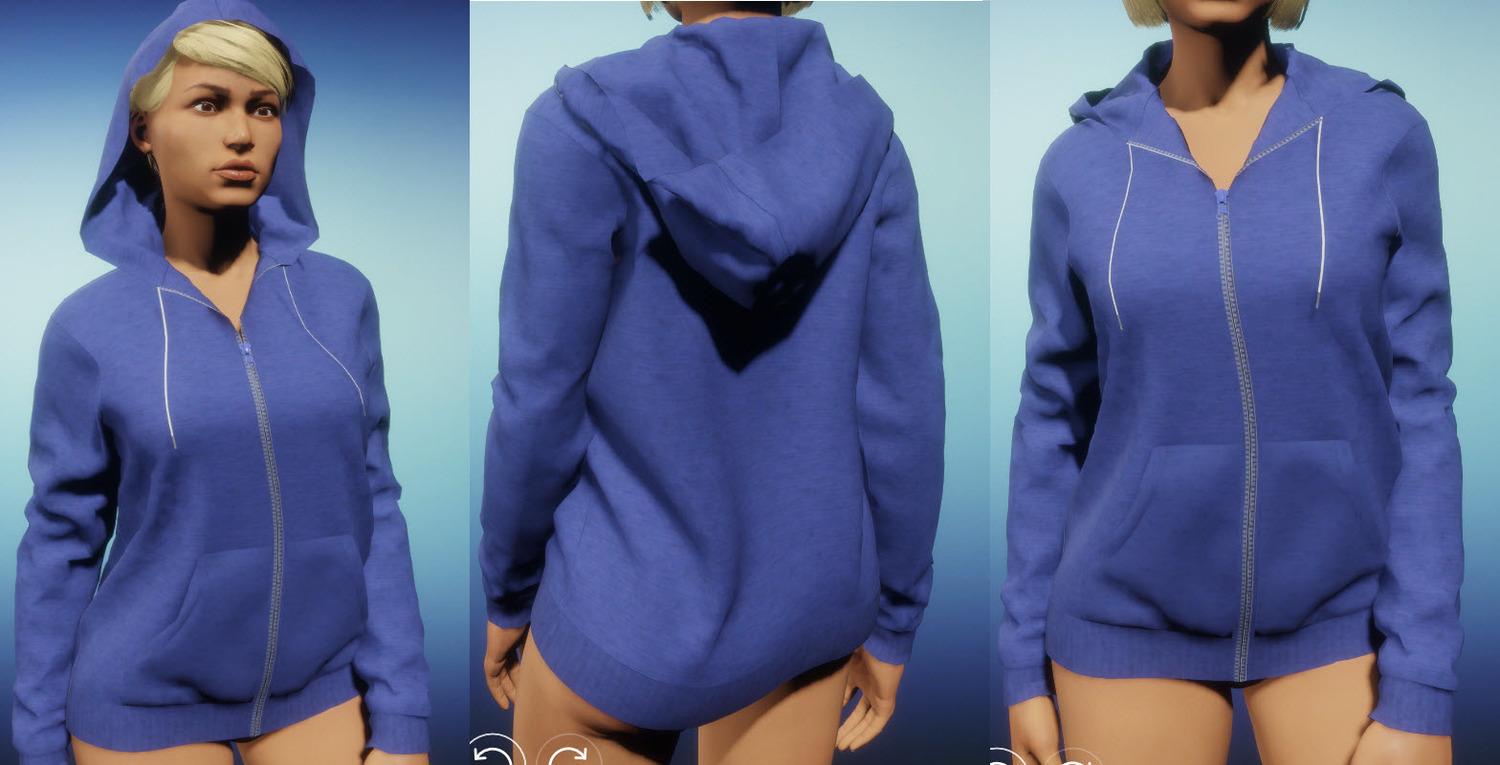 Free to download Sansar hoodie clothing item for female Sansar avatars!
This hoodie was made in Marvleous Designer, meaning it's dynamic and you can adjust it in Sansar Lookbook simulation.
Push up the sleeves, wear the hoodie with the hood up or hood down, and adjust wrinkles if you want.
You can wear this Sansar women's hoodie over any other Sansar garment such as jeans, pants, leggings, or even a skirt.
Download the Sansar hoodie here.
If you'd like to create your own dynamic clothes or are a Sansar vendor, visit this page to learn how to easily create Sansar clothes with Marvelous Designer.