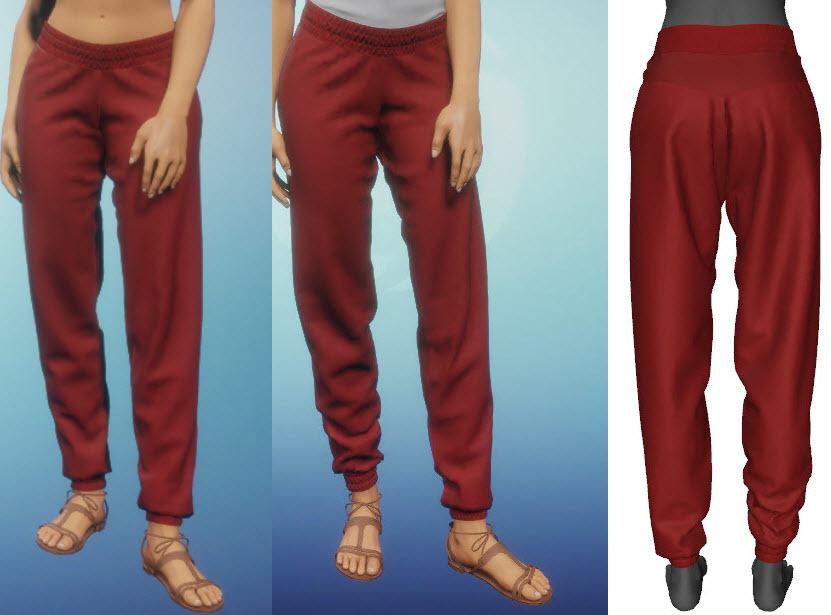 Download free dynamic Sansar exercise pants for your female Sansar avatar!
What are dynamic Sansar clothes? Unlike rigged Sansar clothes, you can simulate the dynamic clothing on your avatar in the Sansar LookBook and adjust the clothing's drape, wrinkles, and look.
You can push/roll the pants legs up, arrange the fabric wrinkles as you wish, and wear these Sansar pants with any other rigged Sansar shirt or dynamic Marvelous Designer Sansar top.
Get these free Sansar pants here:
https://store.sansar.com/listings/d3cf0c80-9498-46a2-8896-33089f862bbe/red-exercise-pants
We hope you enjoy these dynamic pants for Sansar! Check out our matching free dynamic Sansar shirt.
If you enjoyed reading this article, then please tell your friends about it. This helps us Elves get the word out, so more fellow artists can benefit! All goes hand in hand - Blessings to you the Elves shall send!  :)