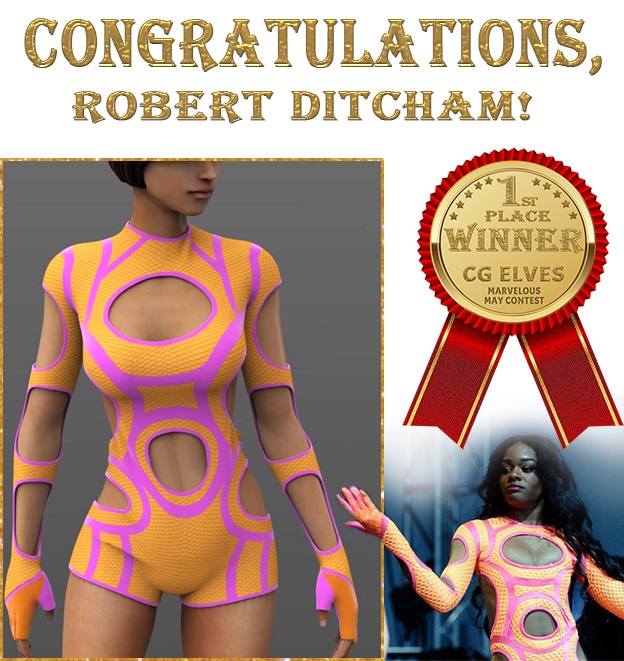 Congratulations to the talented Robert Ditcham who won our May 2017 Marvelous Designer 3D Clothing Challenge!
Robert won a $100 store credit.
Robert Ditcham is a 3D character artist and object modeler who creates highly detailed character models using a range of 3D and texturing programs.
He's in his final year at Uni majoring in 3D organic modeling, and has been creating 3D art for 2 years now.
The tools he primarily uses are 3D-Coat, 3ds Max, Marvelous Designer, and Keyshot.
Visit him on Artstation or Facebook.
Our Marvelous clothing challenge of May was to recreate a particularly tricky celebrity outfit in 3D.
Below you can see Robert's Marvelous Designer 3D clothing model, pattern, and video presenting his clothing model.