If you want to make muscular 3D characters then you have to sculpt every muscle in their body. To learn how to sculpt muscles of a human body watch this video tutorial. This athletic man speed sculpt tutorial is for intermediates.
Sculpting Muscles of Athletic Male 3D Characters
This video will walk you through the process of sculpting muscular body shapes for an athletic 3D character.
In this video tutorial Matthew Kean will show you his technique of speed sculpting an athletic looking 3D man.
If you are sculpting any 3D character and want to give it an athletic look, then you really must watch this video tutorial.
This speed sculpt video tutorial will be helpful to you as a reference for sculpting muscles of athletic characters.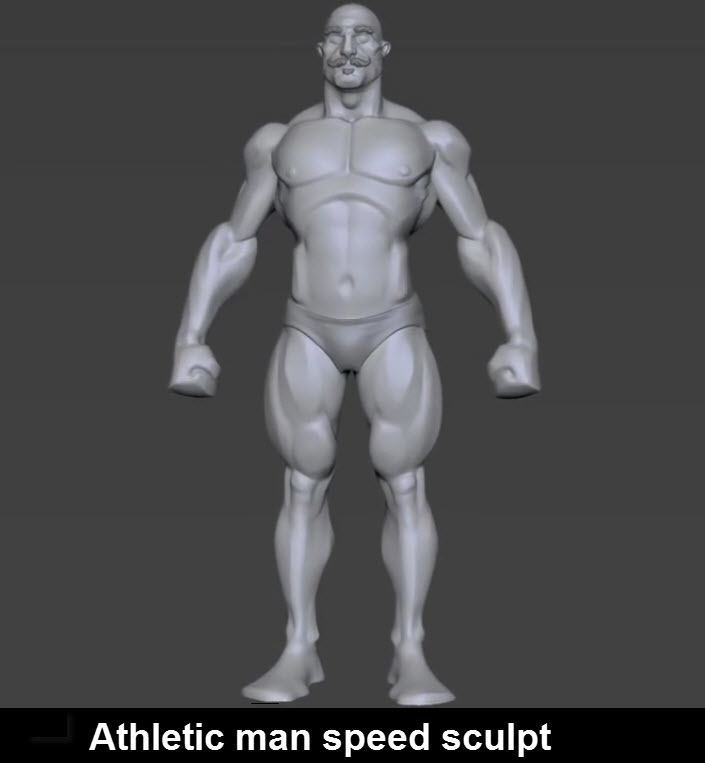 Did This Speed Sculpting of a Muscly Athletic Male Help You?
Let us know if you found it useful by leaving a comment below in the form.
If you know of other useful videos or tutorials for sculpting and modeling –  please tell us! 
If you enjoyed reading this article, then please tell your friends about it. This helps us Elves get the word out, so more fellow artists can benefit! All goes hand in hand - Blessings to you the Elves shall send!  :)